Research and Development
Satake sees its investment in research and development as the driving force behind the Company's success. Over 300 engineers conduct research at the R&D Division in Hiroshima. The Company holds over 2,200 patents.
In the autumn of 1994, the President of the Japan Institute of Invention and Innovation, His Imperial Highness Prince Hitachi and Her Imperial Highness Princess Hitachi, honored Satake by a visit in which the Company was able to present its leading edge technology products reflecting the Company's focus on R&D programs.
Satake's basic R&D concept is to improve customer satisfaction by shifting from macro-technology, where rice is considered as a whole, to micro-technology, where rice kernels are individually recognized.
Now the Company is challenging nano-technology, which is related to agricultural chemicals, bacteria and components of grains.
To conduct research and development for flour milling plants, the Company owns a R&D facility for grain processes named Crystal Laboratory and a research mill, which is unique in the industry.
* Satake will not fund, conduct, or commission any tests on animals that are not explicitly required by law.
Crystal Laboratory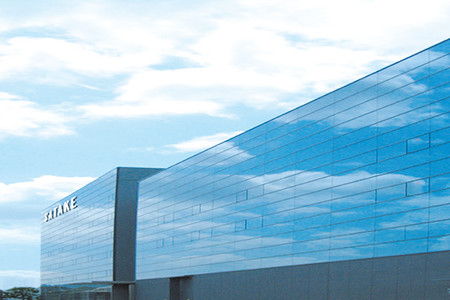 The Crystal Laboratory was built as an R&D space for creating new values for both customers and for Satake with the concept of joint development with the customers. There are a main facility and ten special laboratories which are considered to be at the top level in the world in the grain processing field.
MILSTA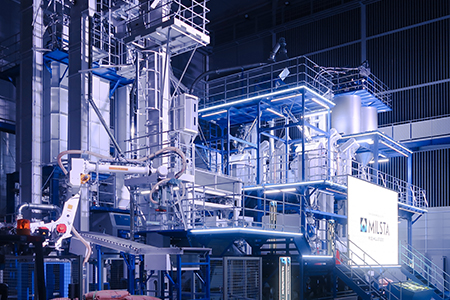 In the large testing room is the MILSTA, a next-generation concept rice-milling plant showcasing Satake's latest technologies and vision. Designed to maximize the appeal of rice and process it safely, precisely, and deliciously, it brings together many innovative ideas. Just-in-time production, 365-day automated operation, IoT technology, and other ideas will meet the changing needs of food production. Experience Satake's latest technology through an auditory and visual experience.
Grain Analysis Center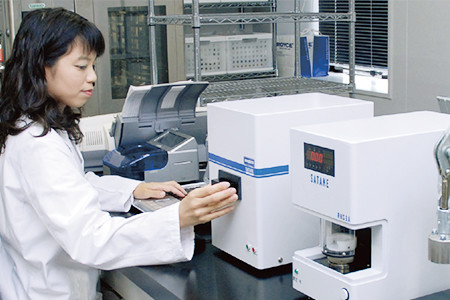 We also provide a variety of analytic services to support safe and secure food production, processing, and distribution. Services include rice variety evaluation, taste analysis, and simultaneous analysis of pesticide residues. We use reliable technologies accredited under the international standard ISO/IEC17025.
Read more
Sorting & Processing Integrated Center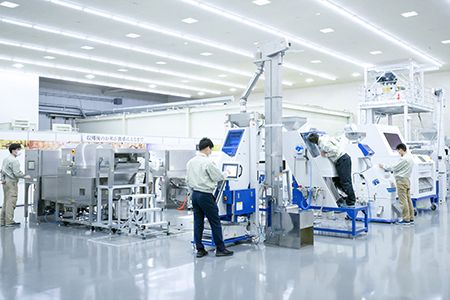 By actually sorting and processing raw material samples received from customers, the Sorting & Processing Integrated Center investigates the suitability of sorting and processing methods and optimal conditions for the target materials. We provide consultation on a wide range of items, including not only rice and wheat, but also beans, dried vegetables, plastic pellets, recycled resins, and other food products.
Read more