Human Resource Development
Satake believes that "The only resource needed in order for Japan to grow further in the world is intelligence".
Universities are the places able to nurture this key talent, talent set to become future leaders within Japan. The supporting of universities is seen as one of our key social responsibilities, as a company and also as citizens.
Satake extends great efforts to support advanced scientific research projects as well as provide opportunities in education relating to grain and grain processing technology worldwide.
Satake, having developed its experience over more than a century in all three of mankind's staple foods (rice, wheat and corn), continues to use all its efforts for the further advancement of grain science and grain processing technology.
Hiroshima University Supporters' Association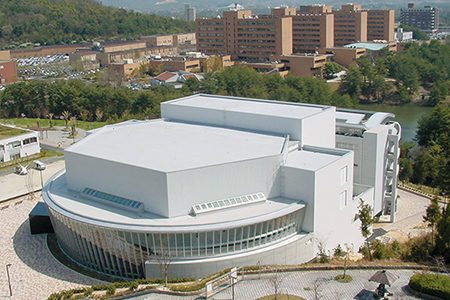 Since the establishment of the Satake Fund in June 1997, Satake has been participating with the Hiroshima University Supporters' Association, the aim of which is to contribute towards the development of scientific research, by means of aid to educational research projects within Hiroshima University.
Technical Support to the Universities outside Japan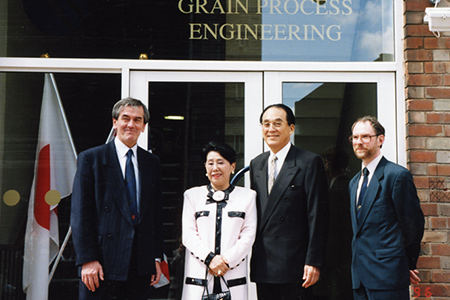 In the United States, Satake has funded and donated rice milling plants and equipment to Louisiana State University, University of Arkansas and Kansas State University - now being recognized as the most technologically advanced in grain processing technology.
And in the United Kingdom, since 1995, when Satake established "The Satake Centre for Grain Process Engineering" in The University of Manchester (Former the University of Manchester Institute of Science and Technology), Satake has been actively supporting research in areas of bioethical technologies and food process development.
Technical Seminars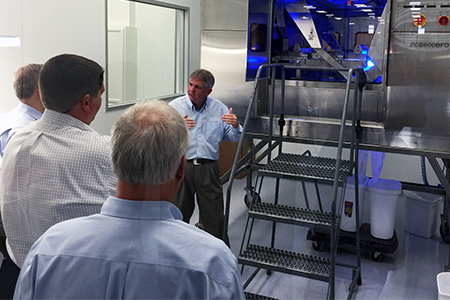 Satake has held technical seminars of rice and wheat flour milling in many countries like USA, UK and China for the advancement of grain processing technology of those countries.
Cooperation to JICA (Japan International Cooperation Agency)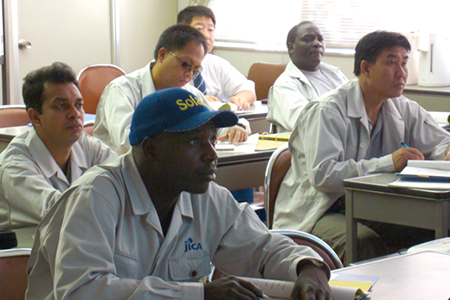 Satake has been holding the Rice Milling School (Course) since 1973, and receives trainees from all around the world through JICA.
Satake has also sent lecturers abroad in response to the requests from JICA.
Approach to Dietary Education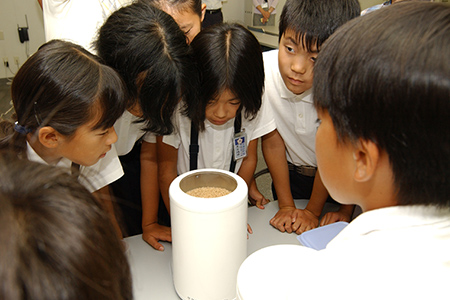 Satake has periodically been holding "Okome-no-Gakko (School of Rice)" widely opened to the public as part of supporting knowledge in dietary education since July 2005.
Participants can enjoy learning about rice and rice milling through presentations and practical experiments.
Satake also published an educational "comic" about rice, named "Okome-no-Himitsu (Secret of Rice)", aimed at helping pupils understand more easily how rice is milled. In addition, Satake offers a "Learning kit for rice milling" as supplementary material that is widely used by schools.