June 22, 2023
Representatives of Five African Countries visited Satake
Postharvest management with technology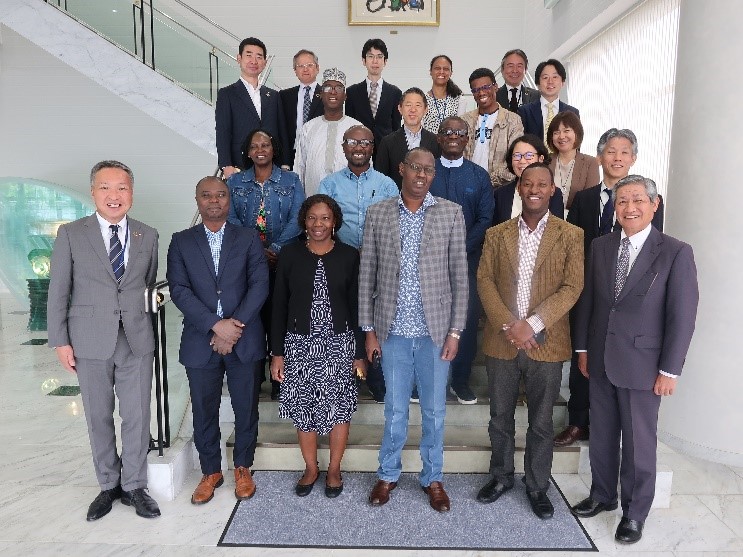 AFICAT team with Satake managers at Satake Head Office
Hiroshima, Japan; June 22, 2023 - On May 25, a team of government officials and private sectors of Tanzania, Kenya, Ghana, Nigeria and Cote d'Ivoire visited Satake Head Office in Hiroshima under AFICAT program, which aimed to promote advanced technology in agriculture sector on Sub-Saharan Africa. The selected countries are key potential business bridges between Africa continent and Japan mainly due to their geographic location.
The team received overview of Satake's technology on postharvest processing such as optical sorting, grain milling, quality control equipment, and grain analyzer. Satake also illustrated business models both in Japan and overseas, and also the ongoing plan to expand the business into African market.
AFICAT team and Satake managers further discussed the area of collaboration in disseminating appropriate technologies accompanied with after sales services.
-- -- -- -END- -- -- --
*Please note descriptions in news releases are accurate as of the date of release and may differ from the most up-to-date information.