June 22, 2023
Satake well received at the exhibition in Tanzania
Introducing quality control technology to the rice and other industries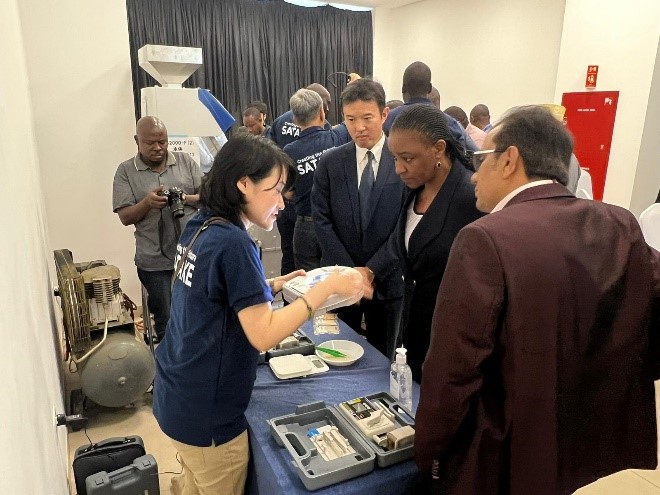 Satake exhibition in Dar es Salaam, United Republic of Tanzania
Dar es Salaam, United Republic of Tanzania; June 22, 2023 - For 3days from June 13, Satake held its first exhibition and seminar in Dar es Salaam, Tanzania, geared towards agricultural industry in the region.
Tanzania is a major agricultural country with 60% of its population engaged in agriculture sector, and boasts the third largest rice production in Africa. Satake has been conducting survey with Japan International Cooperation Agency (JICA) since 2019, to explore the potential for the adoption of Satake equipment such as optical sorters especially in the rice milling industry in Tanzania. 
On the first day, Ms. Anna Mwangamilo, the Director of Mechanization and Irrigation, Ministry of Agriculture, gave an opening speech that Tanzania welcoming Satake's technology to be a rice market leader by 2030.
Throughout the exhibition, Satake presented demonstration of Satake's optical sorter FMS as well as destoner (GA30RA), moisture meter (SS-7), and grain visual checker (RGVC10A), illustrating the importance of quality control in all of the rice processing stages including paddy drying and rice milling.
Over 30 rice millers from regions across the country visited the seminar and tried Satake equipment with their own products brought in.
On the last day, Linkage Africa Ltd., a distributor of the Satake, conducted coffee sorting and it also attracted about 10 key companies.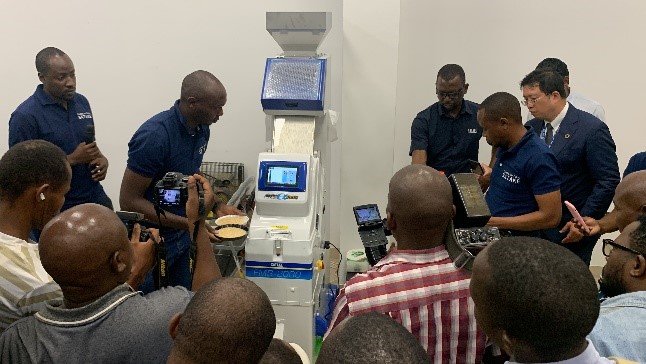 Linkage Africa Ltd, showing coffee sorting

One of the visitors, Mr. Indrabhuwan Singh, CEO-Group Operations at Mohammed Enterprises Tanzania Limited (MeTL), one of Tanzania's largest conglomerates producing and trading agricultural, industrial, and consumer goods, stated "We need to use technology, be efficient and accurate to boost productivity and quality for local and foreign markets." He showed the profit calculations for the FMS and recommended that the participants also adopt Satake's technology to increase efficiency and profitability.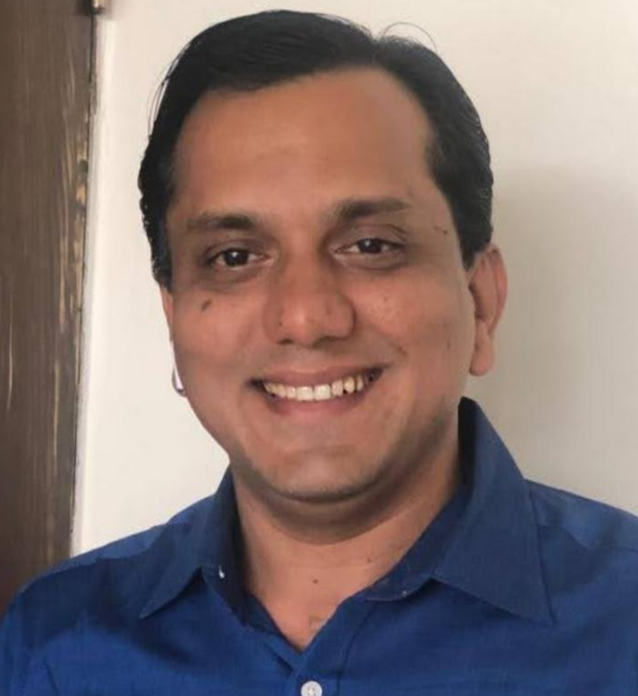 Mr. Indrabhuwan Singh, MeTL Group
-- -- -- -END- -- -- --
*Please note descriptions in news releases are accurate as of the date of release and may differ from the most up-to-date information.