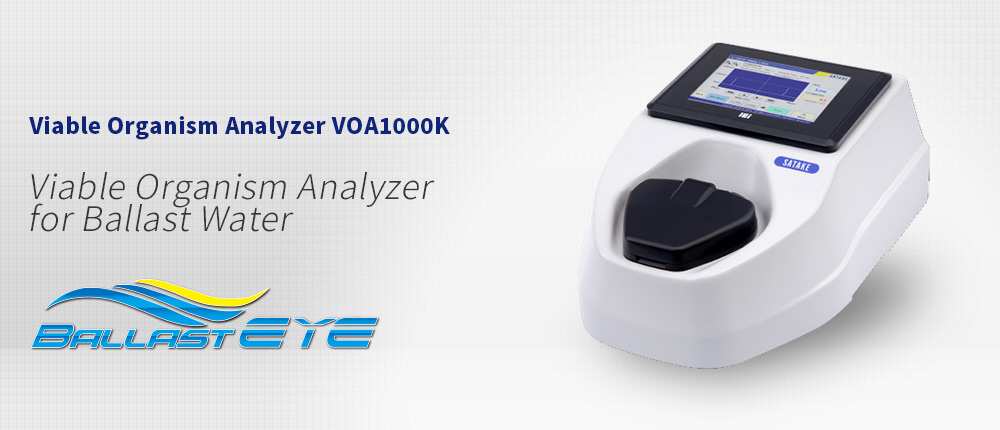 Viable Organism Analyzer "Ballast EYE"
VOA1000K
IMO Standard
VOA counts both large/small size organism and the counting method meets IMO standard.
*Download catalog for the detail.

Fast and Easy Operation
Easy set up and the analysis completes in 1min.
*Staining takes 10min for L-size, 15min for S-size.
Portable
Compact design for onboard usage.
High Precision and Sensitivity
A single organism in 100mL can be detected.
Introduction Video